Michelle Brenner, M.P.S.
Operations Manager / Restoration Specialist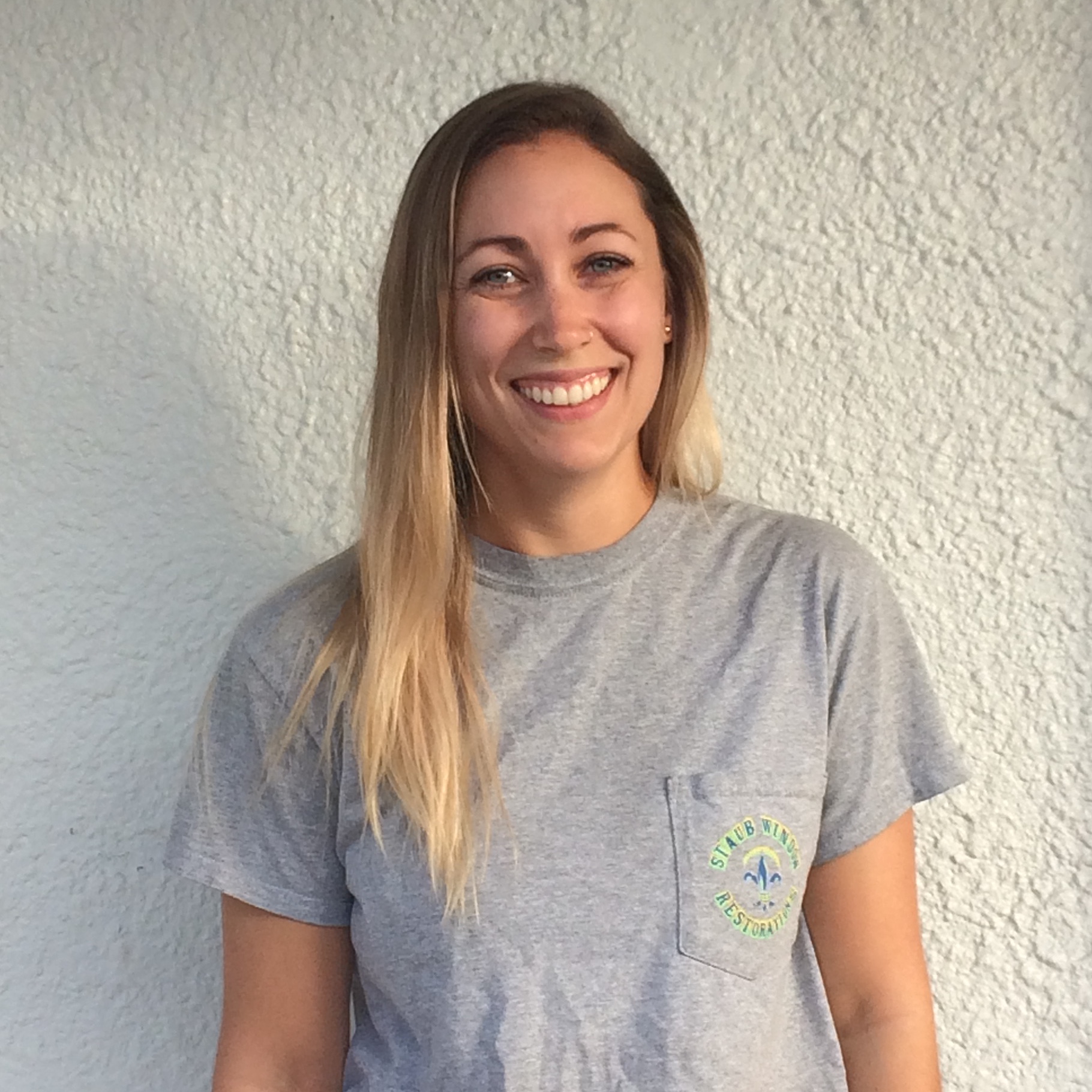 Michelle earned a Master of Preservation Studies degree from Tulane University's School of Architecture in 2014, after which she immediately started her career with Staub Window Restorations. During her enrollment in graduate school, Michelle gained preservation and restoration experience through internships with Cypress Building Conservation, LLC., Stratford Hall, and Save Our Cemeteries. She also volunteered in Jamaica to document and clean grave markers.
Prior to graduate school, Michelle earned a bachelor's degree in history and a minor in art from Radford University in her home state of Virginia. After graduation from Radford, she volunteered restoring and documenting 18th and 19th century archives for her local courthouse, which prompted Michelle's exploration into the field of historic preservation. Michelle's main focus is on the built environment of Louisiana and she is eager to continue her education and preservation of Louisiana's built history.